Congratulations to Brandy Chimko, winner of the 2022 Carol Ross Scholarship Program!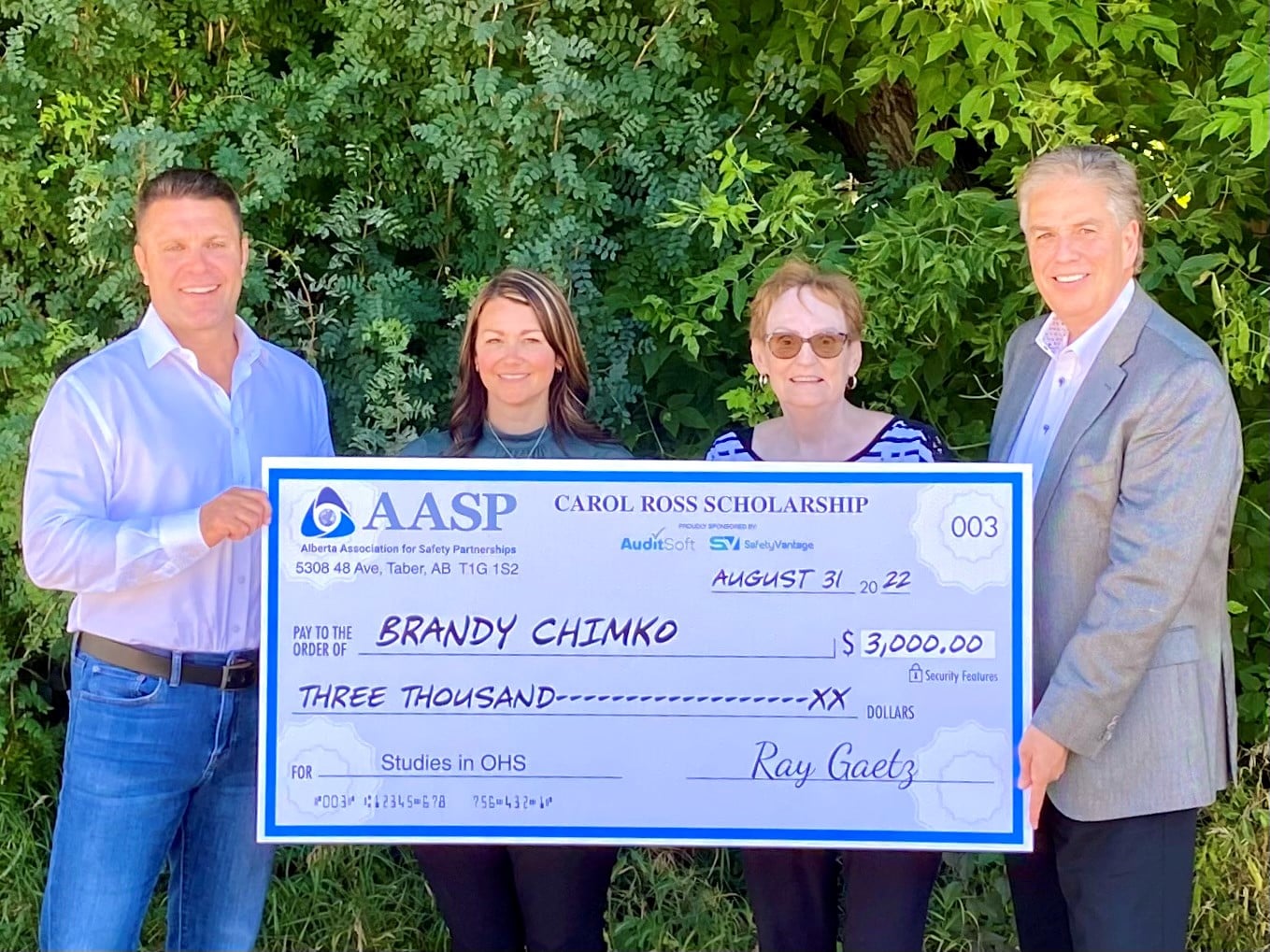 Now in its third year, the Carol Ross Scholarship supports an exemplary student pursuing a career in Occupational Health and Safety through post-secondary studies. The scholarship winner is awarded $3,000 CDN towards their studies in OHS.
AuditSoft and SafetyVantage are proud sponsors of the program and would like to congratulate Brandy on this fantastic achievement!
A bit about Brandy Chimko:
Brandy Chimko is an Occupational Health and Safety Assistant and First Aid Instructor at Elk Island Public Schools. Brandy uses her knowledge of OHS in the workplace to provide a safe environment for staff and students. By focusing on the physical and mental wellbeing of staff, Brandy has been working towards a certificate in Occupational Health and Safety through the University of Alberta. Brandy is also a board member on the Alberta Education Health and Safety Association.
When she's not at Elk Island Public Schools, Brandy is an avid hiker and loves spending time with her husband, daughters, and her other loved ones.
Carol Ross, Founder of AASP, on why Brandy Chimko was selected:
"Brandy has only been in the field of health and safety for two years and has found her passion to want to be part of the solution by keeping staff and students safe. Brandy has already completed most of her courses to hold a QHSO from AASP and is currently completing her OHS Certificate course at U of A. She has also earned her instructor certificate for First Aid.
"What this tells me is Brandy, a mother of 2 teenagers, working full-time for a school board, is an ambitious, well organized and dedicated person with a deep passion to make a difference in the OHS field. I have no doubt Brandy will make us very proud as the 2022 Scholarship recipient."
Applications for next year will open January 1, 2023. The deadline for applications will be July 31, 2023. Learn more about the Carol Ross Scholarship and apply.