Best Practice COR Auditing
ON-DEMAND WEBINAR
Best Practices for Streamlining Your COR Auditing Process With AuditSoft
Join this conversation with AuditSoft's Peter Spence and experienced AuditSoft auditor Cam Mitchell from AudEng to discuss the ins and outs of using AuditSoft to streamline COR auditing.
What you will learn:
How to significantly reduce your auditing time
How to produce credible, reliable, and reproducible audit results
Best practice auditing approaches and trends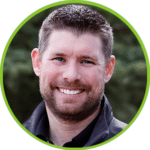 Cam Mitchell, CRSP, VP Business Development at AudEng
Cam is a co-founder of AudEng International and has 19 years of health & safety experience. In addition, he audits for numerous COR certification bodies across Canada. He's passionate about seeing employees go home safe to their families every day and endeavours to achieve this through dedication to ongoing improvement and education in health and safety. Cam looks to integrate and implement the most up-to-date techniques and technologies available to offer consulting at the highest level.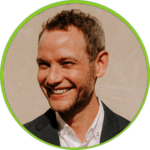 Peter Spence, VP of Sales & Partnerships at AuditSoft
Peter has completed the IHSA COR Internal Auditor course along with the Basic Auditing Principles and Basics Supervising Training courses. With over 10 years' experience in the compliance, regulatory, auditing, and software industry Peter was involved in the early rollout of the IHSA COR program in Ontario. Additionally, Peter has been involved in the change management rollouts for corporate auditing programs globally for Fortune 500 companies.