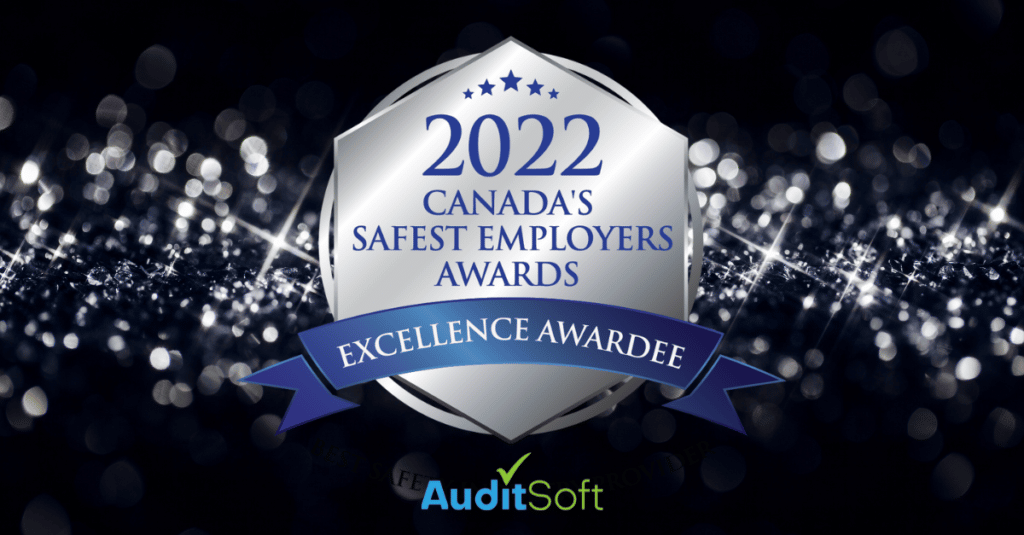 AuditSoft has been named a 'Best Safety Service Provider' in Canada's Safest Employer Awards 2022!
For 12 years now, the annual Canada's Safest Employers Awards (CSEAs) has been recognized as the leading independent awards program in the occupational health and safety profession.
The awards recognize the outstanding health and safety professionals and companies for their achievements, leadership and innovation over the past 12 months.
Speaking of the award, Ben Snyman, CEO & Co-founder, AuditSoft, said:
"We are humbled to be named an Excellence Awardee in Canada's Safest Employer Awards. OHS audits play a big role in making and keeping workplaces safe, and we're thrilled to be recognized for reinventing the auditing process to make it more efficient and more valuable.

"I'd also like to congratulate the other Excellence Awardees, especially those in the 'Best Safety Industry Provider' category; Alberta Construction Safety Association, Field Safe Solutions, Enger, Safety First Consulting, Safety-Squad Ltd and Technical Standards & Safety Authority (TSSA). We look forward to celebrating with them at the ceremony."
The CSEAs is presented by Canadian Occupational Safety (COS), the resource of choice for the country's most forward-thinking occupational health and safety professionals.
Winners will be revealed at the celebratory awards show on October 20, 2022 and profiled in the COS magazine.