AuditSoft's auditing software drives standardization and inter-auditor consistency through built-in guidelines and automations. This lays the ground work for the AuditXchange data analytics platform to deconstruct audit scores and analyze the data comparatively.
Make Auditing More Valuable
✔️ Enable members to identify strengths and areas for improvement
✔️ Unlock industry benchmarks and peer-to-peer comparison
✔️ View member performance and identify where support is needed
✔️ Drive continuous improvement with data-driven decision-making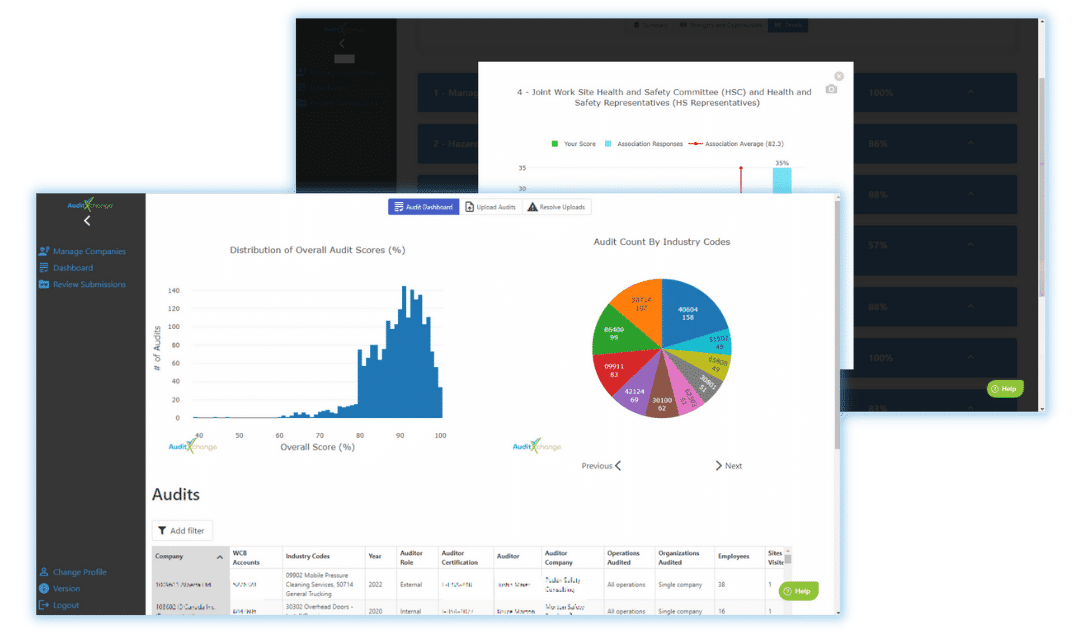 Associations and Certifying Bodies can track and measure member performance and identify areas for improvement.
Organizations get a scorecard to visualize performance against an anonymized pool of industry data.
Explore the features that enable member firms to identify gaps in safety management systems and continuously improve.
Our COR™ Scorecard summary provides a general breakdown of scoring across the different audit elements and against industry peers.
Association Audit Score Distribution
AuditXchange enables association-wide score visibility so members can identify where their program leads or lags compared to industry peers.
Strengths and Opportunities
Our Strengths and Opportunities card shows performance and suggests opportunities for improvement based on comparison with industry benchmarks.
AuditXchange provides a complete breakdown of scoring across the key audit elements for a more in-depth view of safety performance.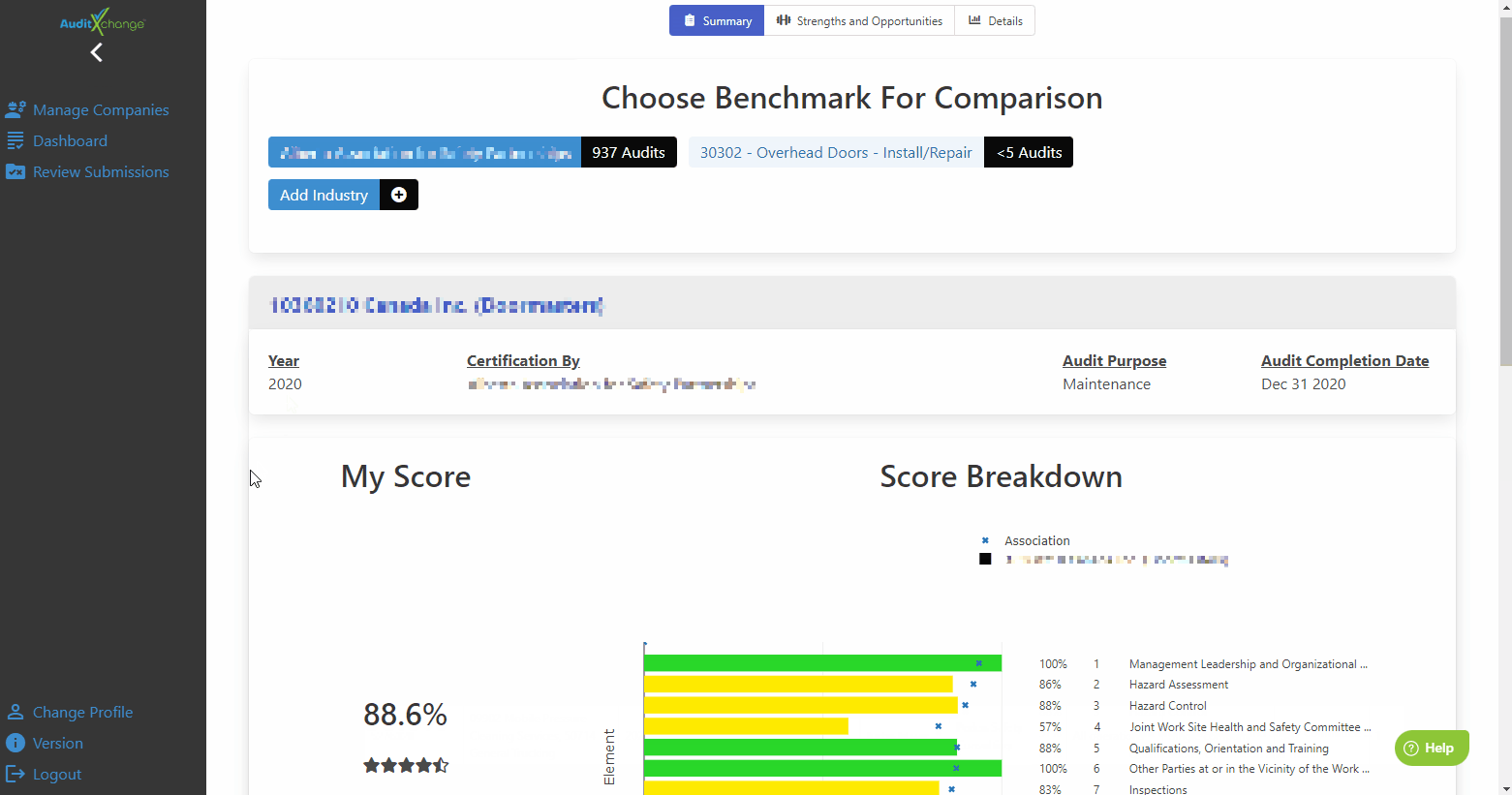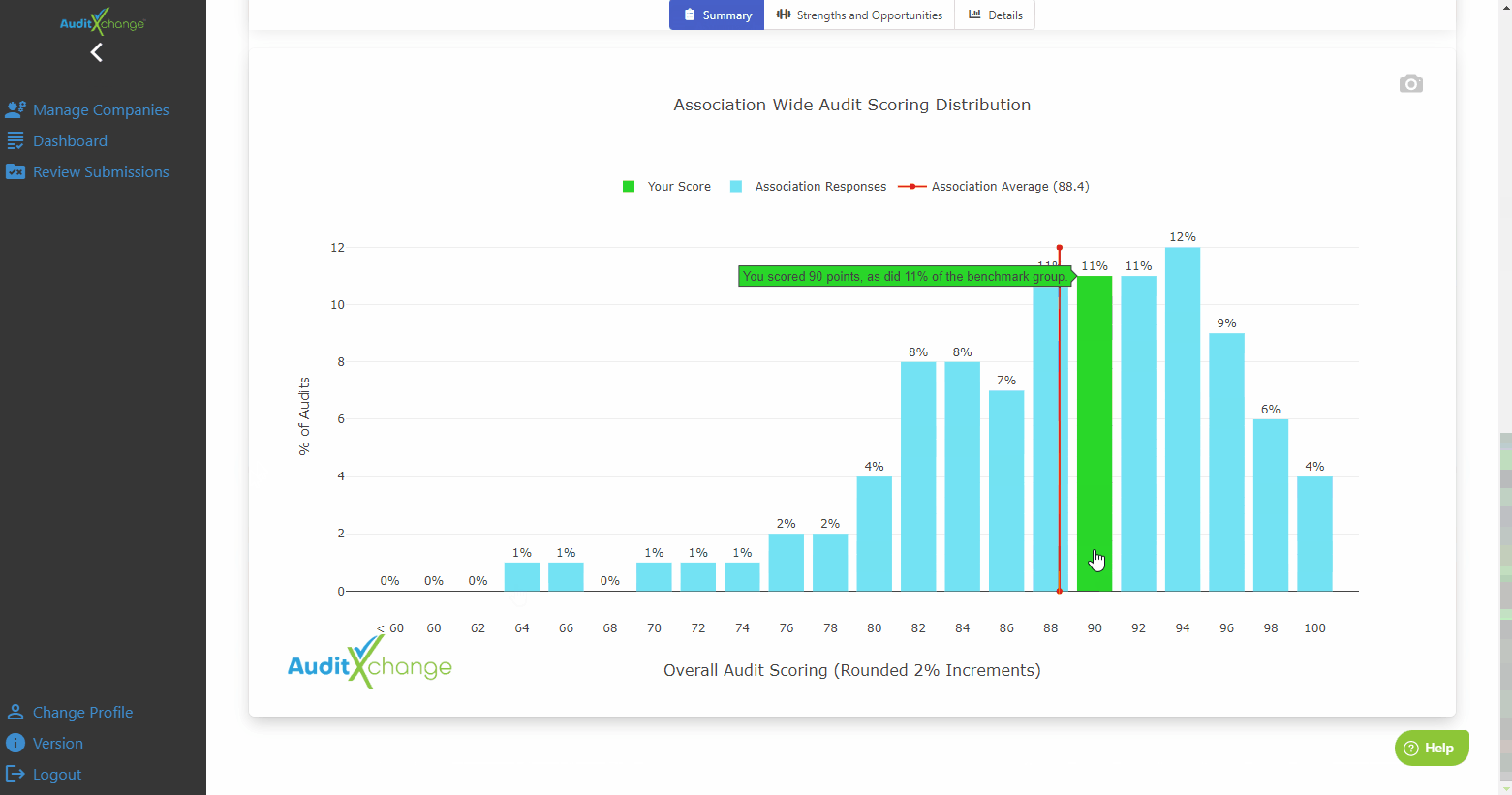 AuditXchange provides association-wide score distribution and allows performance to be benchmarked against industry peers.
Intelligent Suggestions for Improvement
AuditXchange uses industry data to suggest opportunities for improvement based on comparison with industry benchmarks.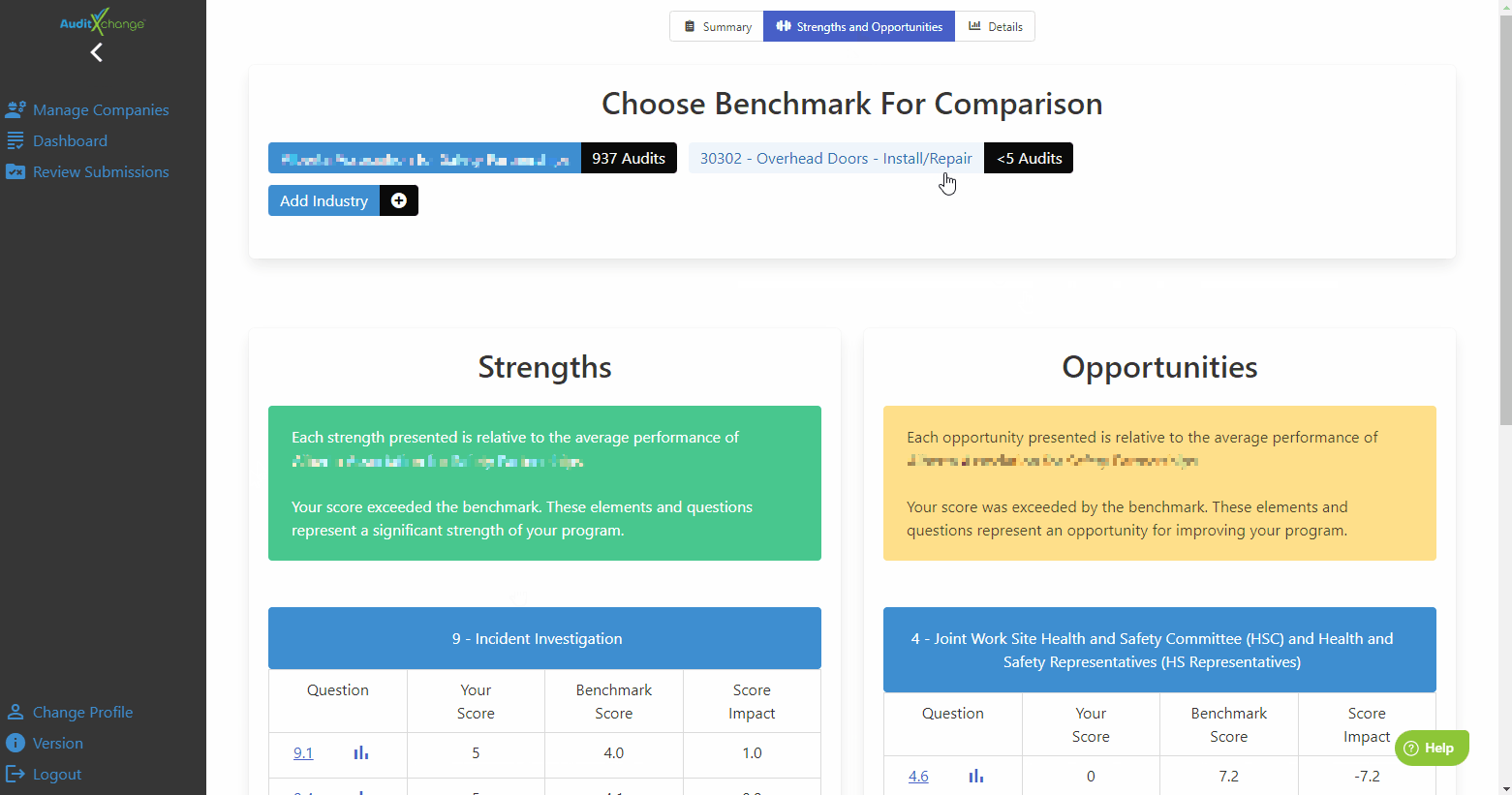 "I love AuditSoft. It has reduced my audit time by 60%, and it allows me to enter items as they are completed throughout the year. I highly recommend using this program, there is nothing better on the market."

"AuditSoft is a leader in the OHS auditing software space and is helping us deliver excellent customer service and results. We love AuditSoft and so do our auditors and members – it's a win-win."

AuditSoft partners with Associations and Certifying Bodies to improve safety and compliance programs.
"From an organization's point of view, you can really understand how well you are performing. AASP also analyzes the data on an annual basis to identify where organizations are needing extra support – and whether we need to add additional training or services. It's a great tool for driving continuous improvement."