AuditSoft saves you time and improves the quality of your COR audit by automating the frustrating administrative activities that often cause delays and errors. This enables you, the auditor, to focus your time only on the audit tasks that add value. Download AuditSoft today and start saving time and effort on COR audits!
Save Time on Your Next COR Audit
AuditSoft captures all COR audit activities in a single, easy-to-navigate workflow. You can attach supporting documents, record notes, and submit your final audit results directly to your certifying body – all from within one application.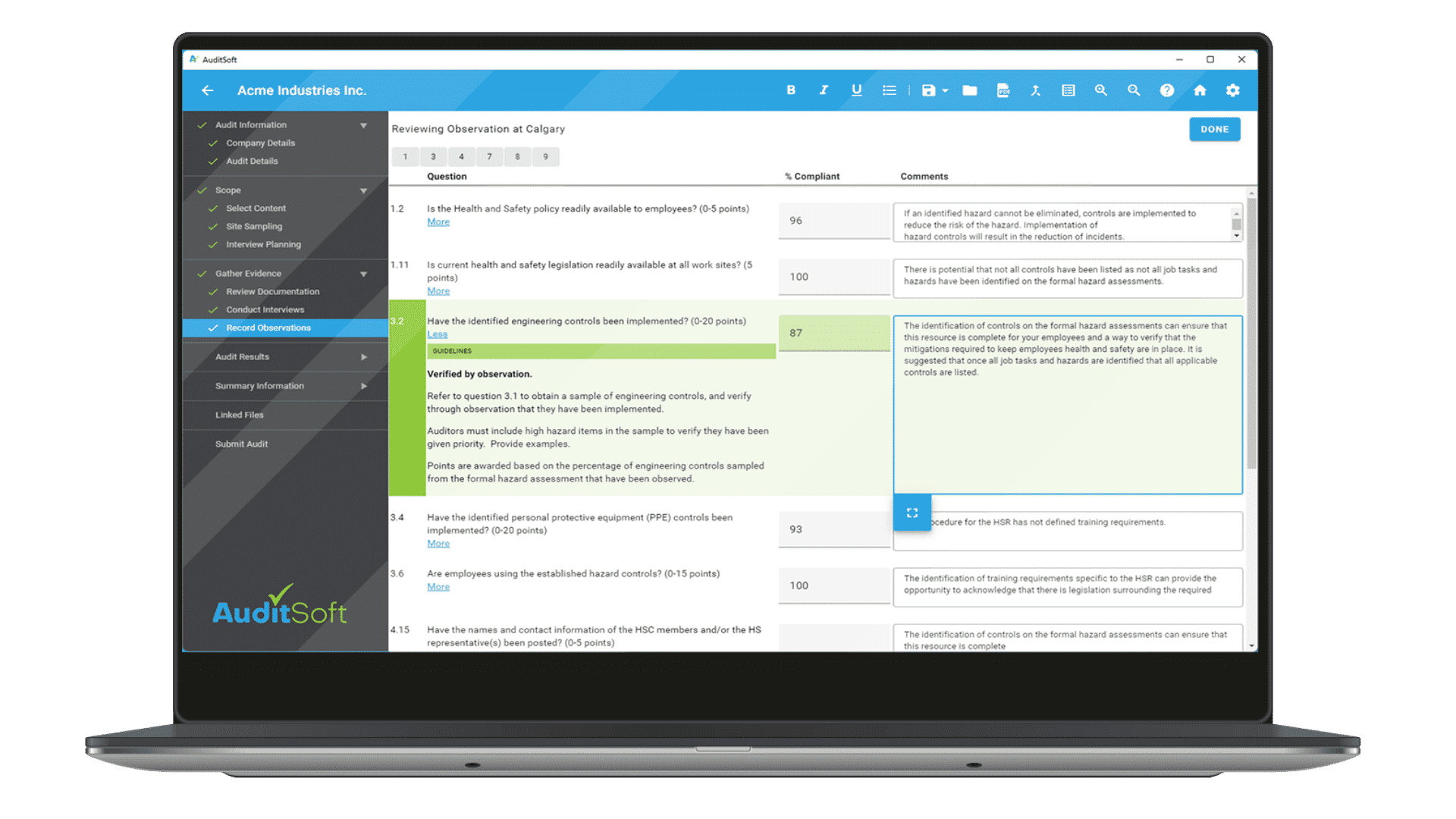 Get Started With AuditSoft for COR
AuditSoft Features and Benefits
Say goodbye to paper forms and spreadsheets. With AuditSoft's COR audit tool, the whole audit process and workflow is digitized. Evidence is gathered and assessed, and findings documented, all in one easy-to-use application.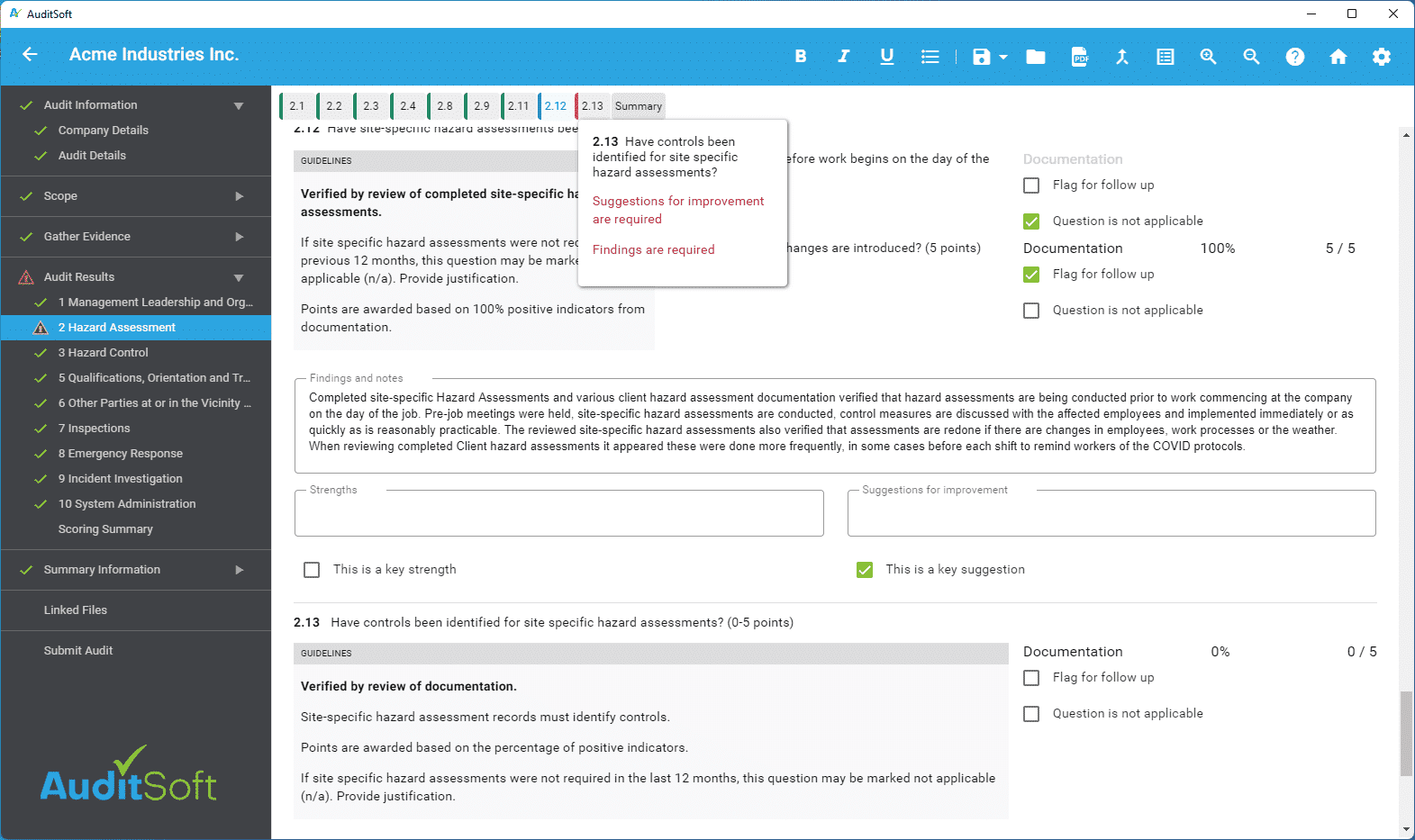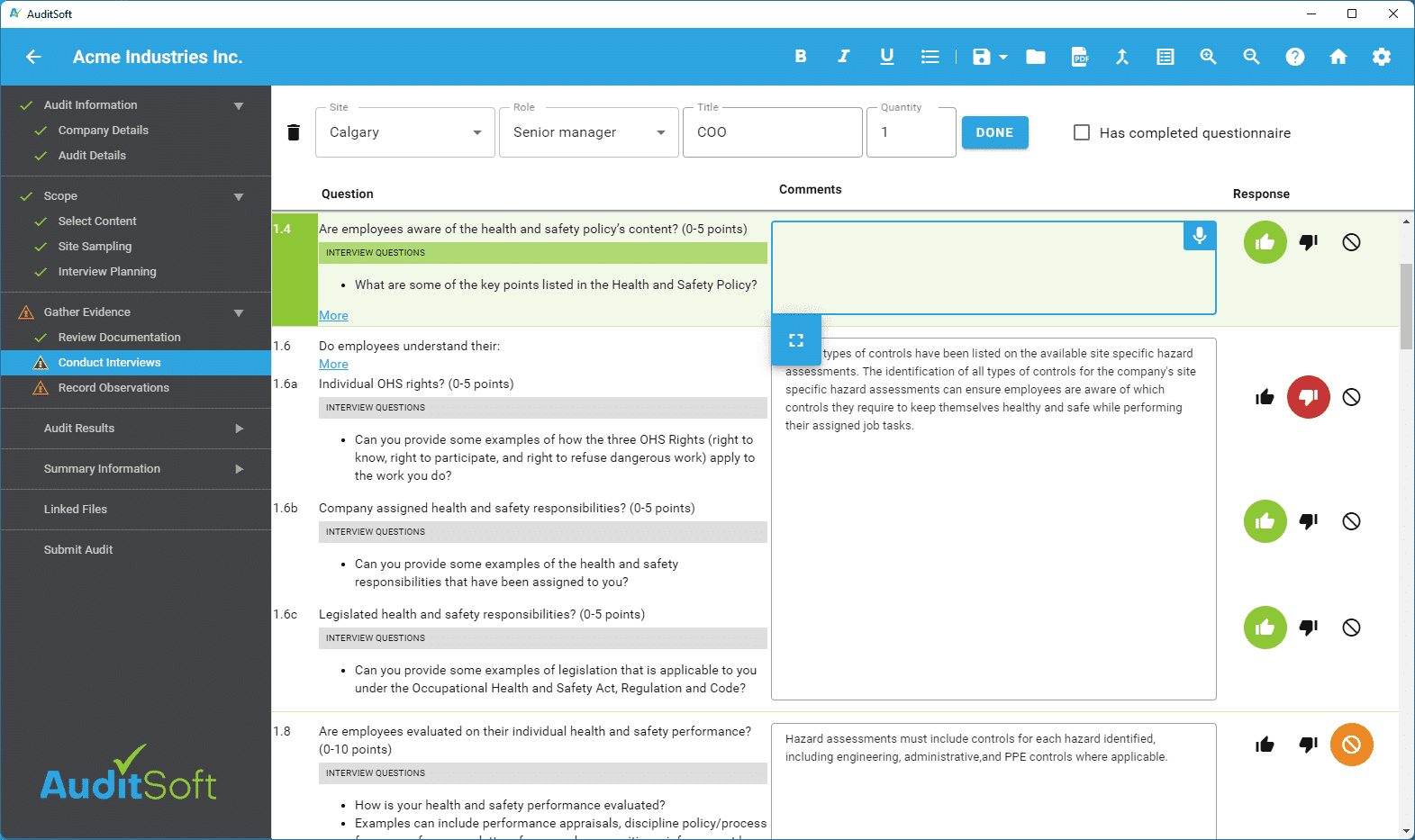 Support at your fingertips
No more guessing what to do or what to look for. AuditSoft's COR audit tool comes with built-in guidelines, instructions, and auditor tips. Even example interview questions are provided.
Simple uploading of evidence
Evidence of supporting documentation, pictures to capture observations, and proof of implementation and interviews can be uploaded straight to the application.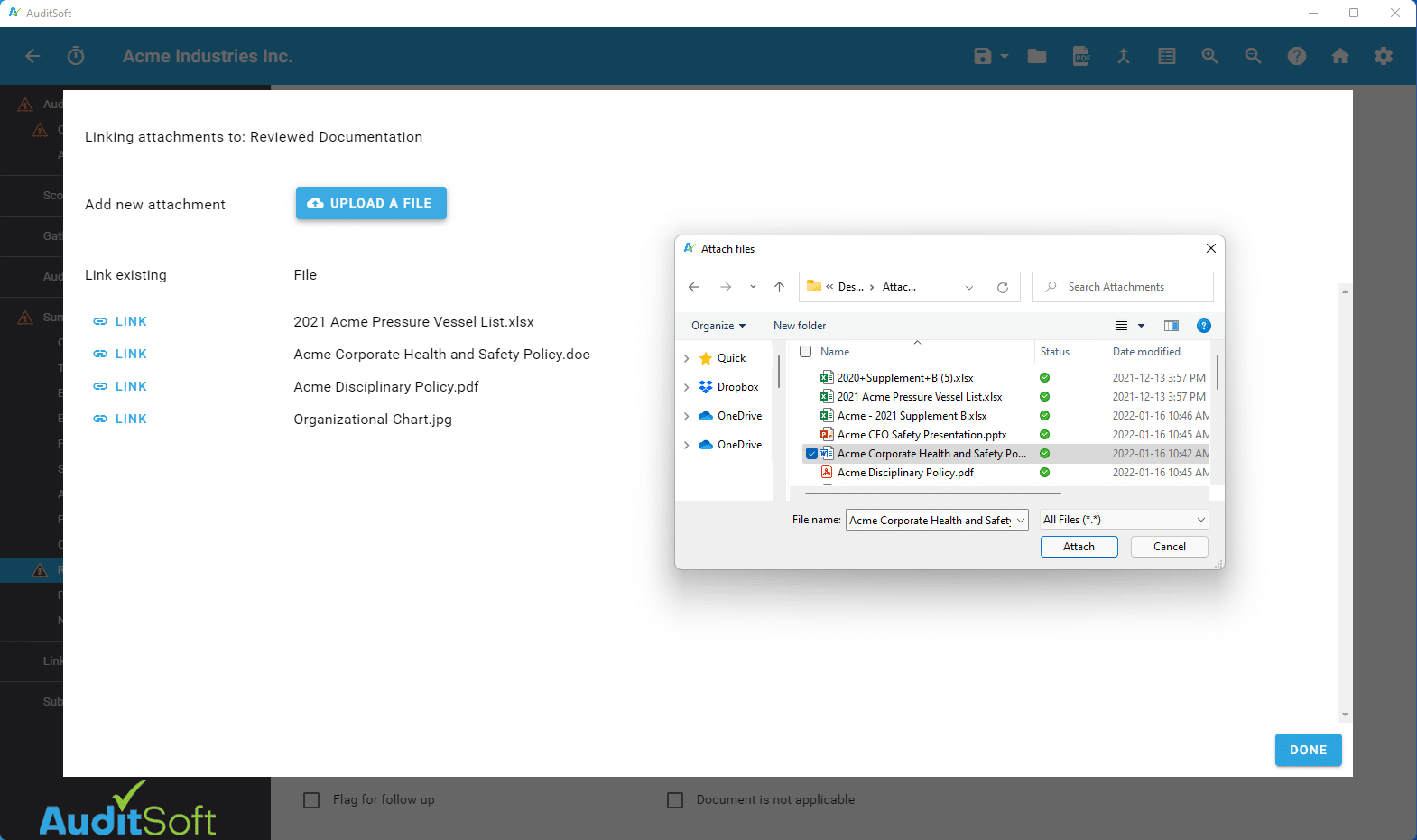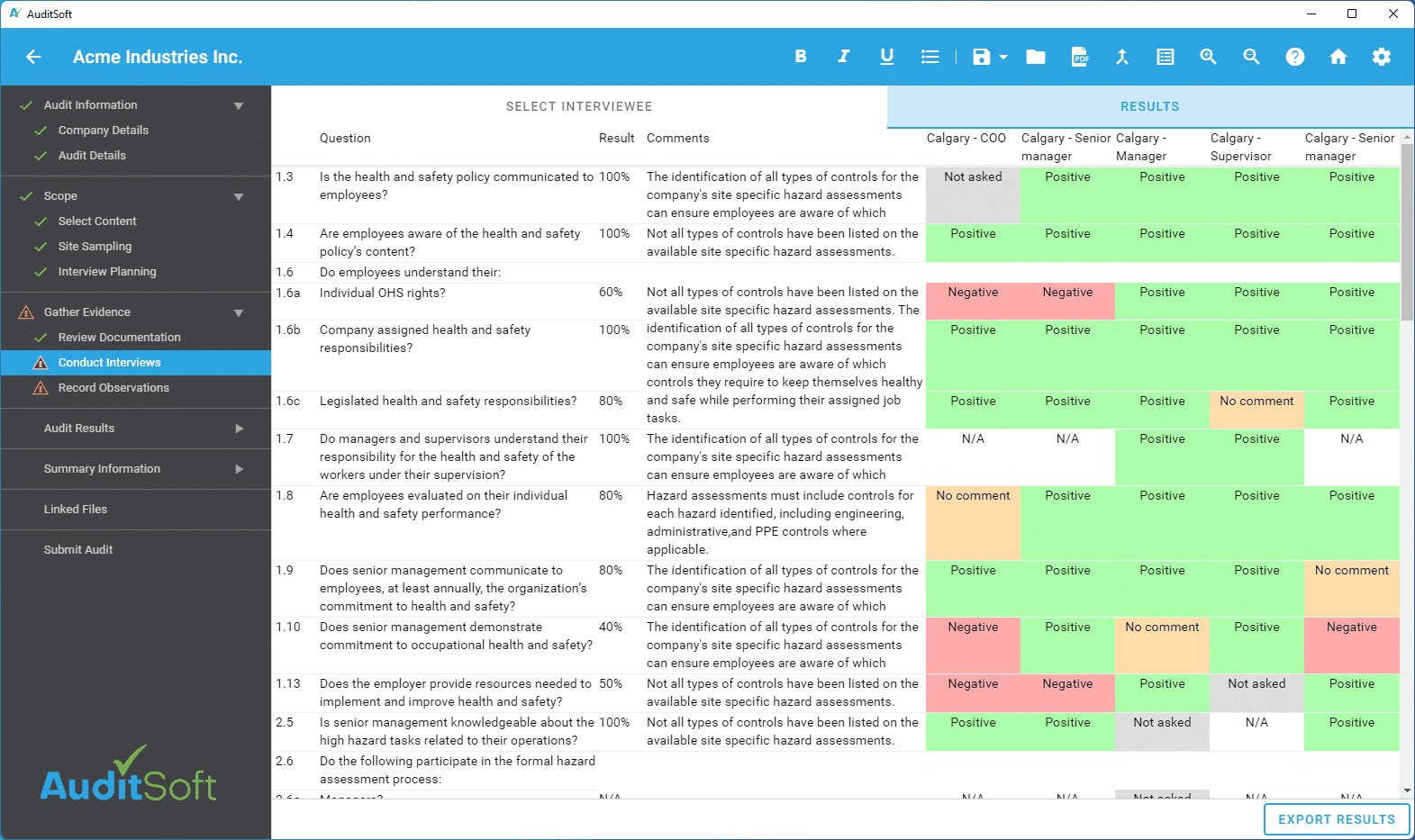 No more manual tallying of interview results, scoring, and calculating averages. With AuditSoft's COR audit tool, all calculations are automated – saving you time and preventing potential errors.
No more wasted time
on report writing
Once you have uploaded your evidence, completed your assessment, and documented your findings, AuditSoft's COR audit tool generates a boardroom-ready PDF report with the click of a button. This includes links to supporting documents referenced within the report.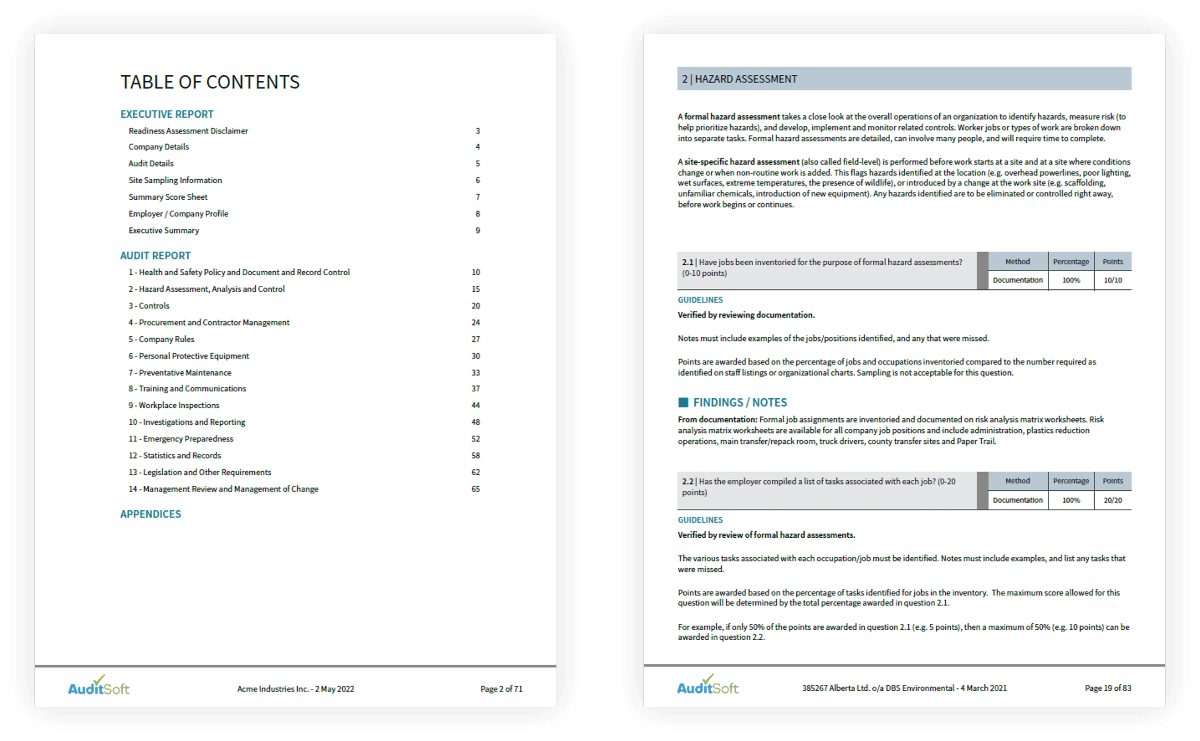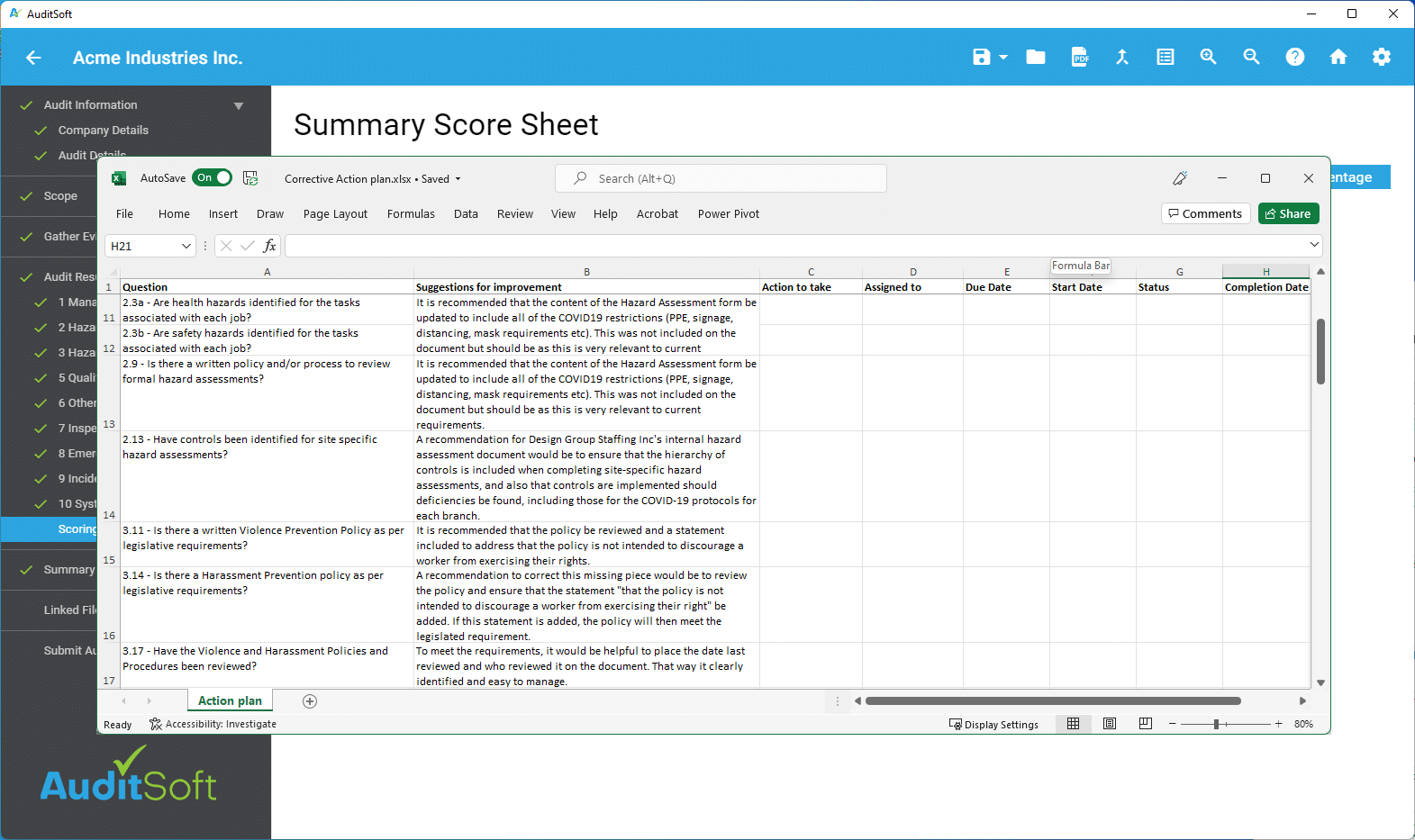 Once you have completed the audit, all your corrective actions and suggestions for improvements can be exported into a Corrective Action Plan in one click. This will drive continuous improvement, mitigate identified risks, and close the loop on the audit.
Once your COR audit is approved by your association, you can access AuditXchange to assess your performance against your peers, track performance year-on-year, and identify strengths and opportunities for improvement. You can also use the graphs in OHS sustainability reporting and share them with relevant stakeholders to promote transparency over your OHS performance.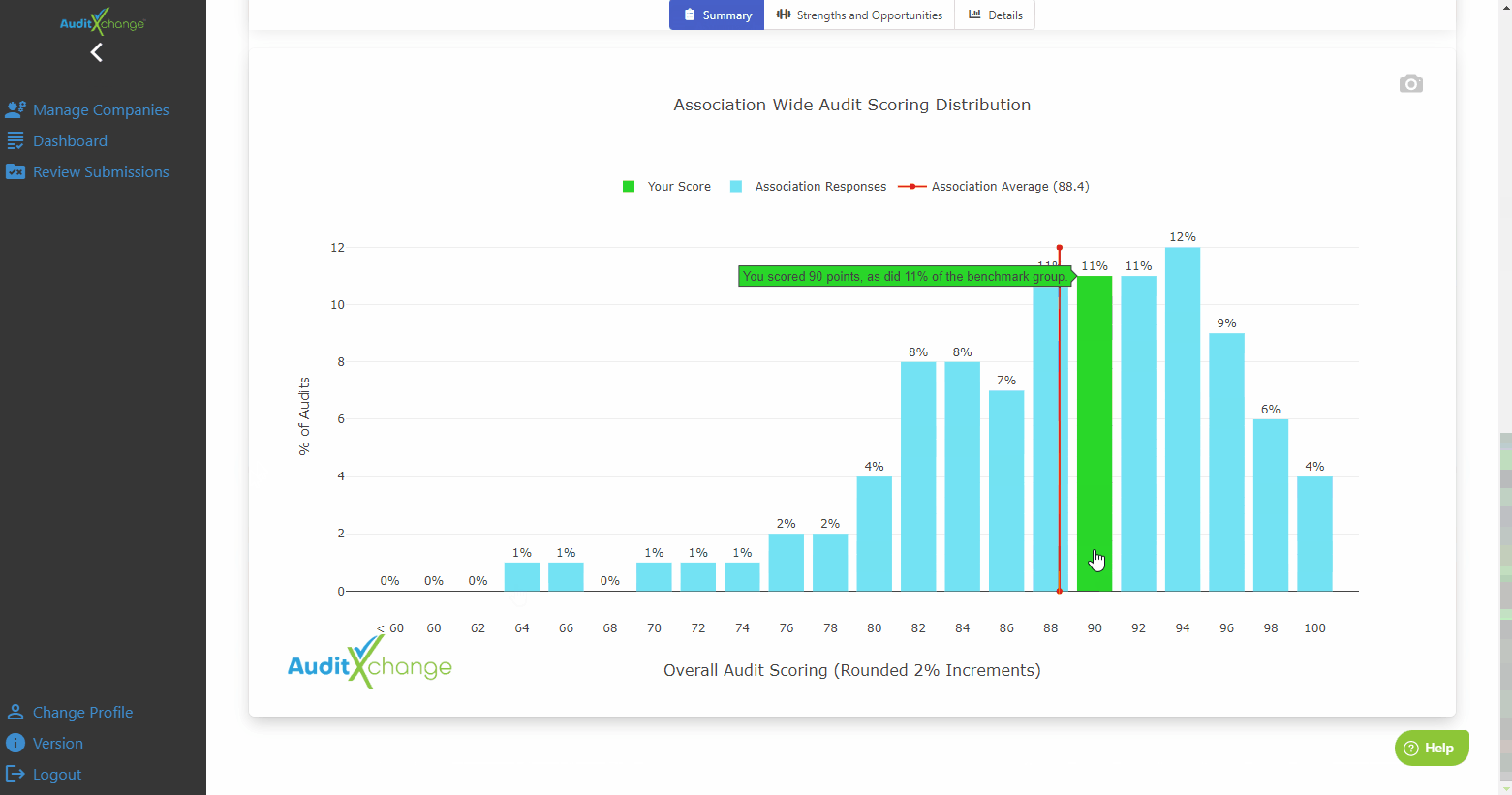 "Love using the app for completing our COR audits! Saves so much time and provides a tidy summary for review with management."
"Fantastic application! Very easy to use and saves me a great deal of time on COR audits. Very helpful and responsive customer support as well."