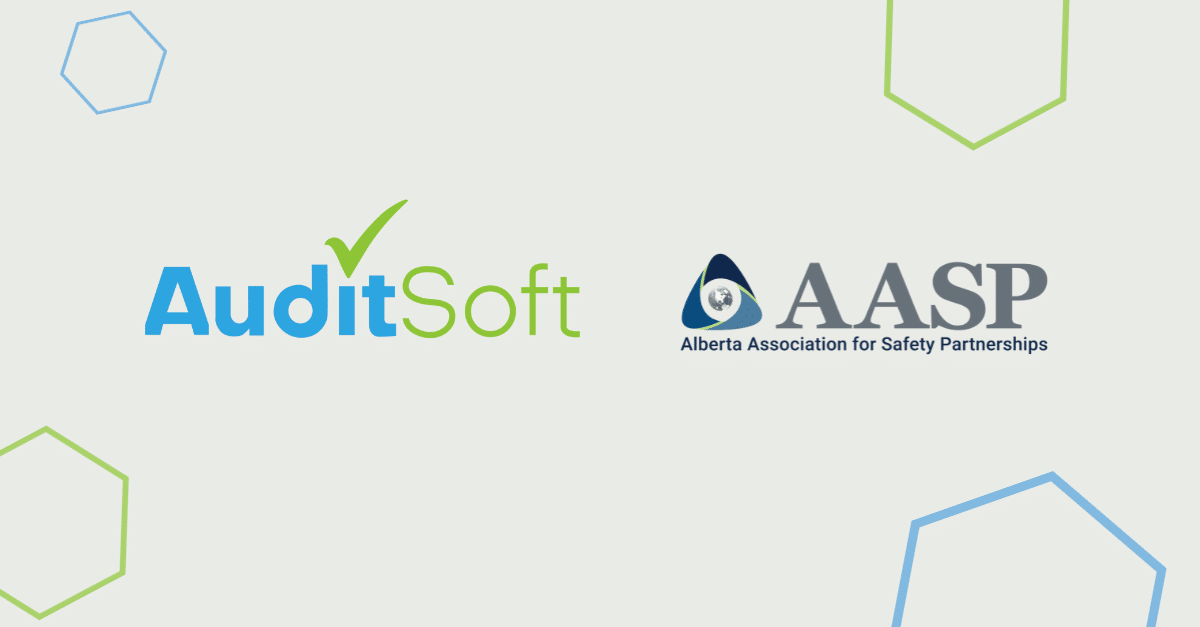 Calgary, AB – A new government report has found that the Alberta Association for Safety Partnerships (AASP), in partnership with leading safety and compliance auditing software AuditSoft, is delivering high-quality reviews for Certificate of Recognition (COR) audits in industry-leading turnaround times.
The Quality Assurance Review Audit Report by Alberta Partnerships in Injury Reduction (Partnerships) of Jobs Economy and Trade Ministry found that COR audit review times at AASP have been significantly reduced to:
An average of 11.4 days in total
9.3 days for Certification audits
13.1 days for Maintenance audits
AASP, which is Alberta's leading non-industry specific COR Certifying Partner, was an early adopter of AuditSoft's COR auditing and data analytics software and has seen growing efficiencies to its COR program since the partnership began. Importantly, Partnerships found that these efficiencies were achieved without any compromise in the quality of the audit review process, ensuring that audits continue to meet the highest standards of excellence.
How AuditSoft streamlines and improves COR auditing for AASP:
Single audit workflow: AuditSoft captures all audit tasks in a single, simplified workflow with automations that improve the auditing process.
Standardization: AuditSoft produces professional PDF audit reports in one-click and enables attachments to be easily uploaded and appended to corresponding questions.
Data analysis: AASP members who have had COR audits completed with AuditSoft get a breakdown of audit performance against an anonymized pool of industry data – enabling better tracking of trends and identification of areas for improvement.
"We have supported the AASP for several years and so it's great to see these numbers come out. AuditSoft not only substantially reduces auditing time for the auditor, but also helps drive operational efficiencies for associations across the board," said Ben Snyman, CEO of AuditSoft.
"The data though is where the real value in auditing lies. We are unlocking in-depth COR audit insights and enabling comparative analysis – something that's not previously been possible in the industry. AASP were also early to see the value in this, and their members are already benefitting from the ability to make data-driven decisions," Ben continued.
"The figures are great and are a testament to AuditSoft's best-in-class software and AASP's back-office staff and processes," said Ray Gaetz, CEO of AASP. "We have long understood the value that AuditSoft is able to add to our COR program and members. AASP is a Certifying Partner of choice for COR and delivers leading services to support certification. Naturally, we partner with the best technology for enhancing COR auditing."
About AuditSoft
AuditSoft is the leading safety and compliance auditing software. Associations and Certifying Bodies partner with AuditSoft to supply their members with cutting-edge auditing tools and unlock valuable audit insights. Each year, AuditSoft is used to conduct thousands of audits in high-risk industries across North America. Find more information about AuditSoft at www.auditsoft.co
About the Alberta Association for Safety Partnerships (AASP)
The AASP is the #1 Certifying Partner of choice and a registered non-profit organization. Founded in 1996, the AASP is focussed on helping member firms across all industries attain and maintain a Certificate of Recognition (COR) – serving more than 2,900 member employers with COR, covering over 200,000 workers. The AASP is also an authorized radiation health registration agency. Find out more information on AASP: www.aasp.ca
Media Contact:
For further information contact: [email protected]