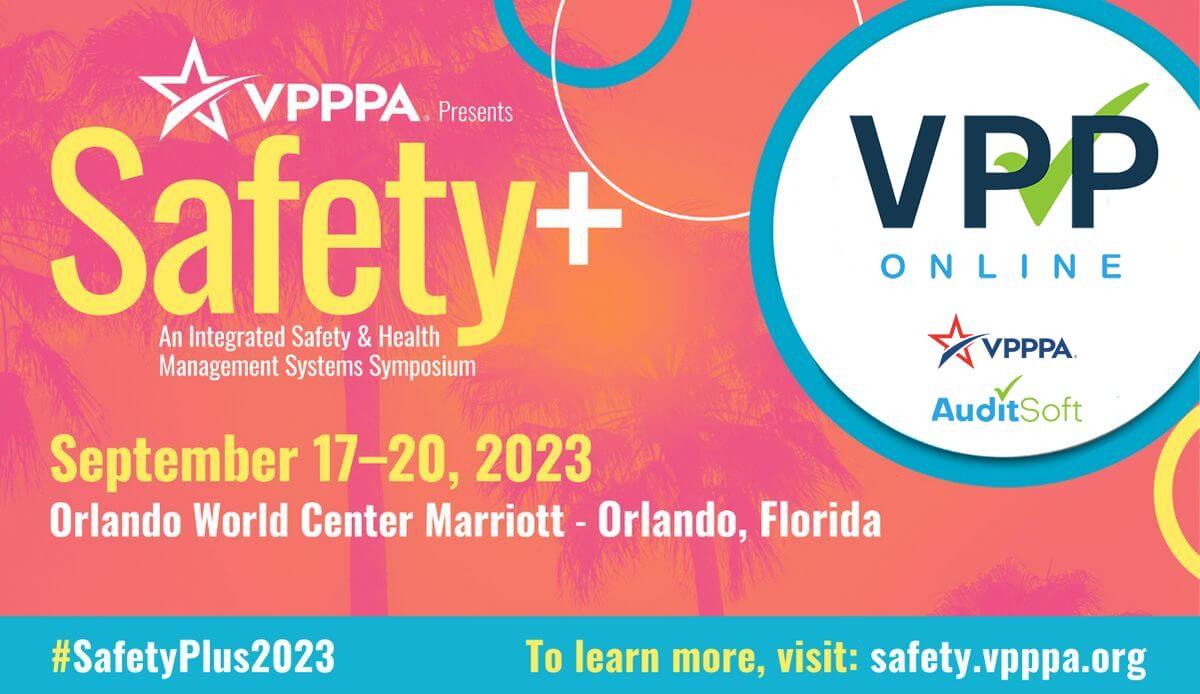 VPP Online is an innovative, cloud-based platform designed to make the VPP Annual Self-Evaluation process easier and transform it into a year-round activity for driving continuous improvement. The solution is the result of collaboration between leading safety and compliance software, AuditSoft, and the Voluntary Protection Programs Participants' Association (VPPPA). VPP Online has been supporting an ever-growing number of worksites since it launched in 2022 🚀
Continuous improvement is a key value of both AuditSoft and the VPPPA. We are always listening to feedback to enhance VPP Online and maximize the benefits and experience to users. At the 2023 Safety+ Symposium in Orlando this week, we introduced some new functionality that users have been asking for.
Here are some new VPP Online features that make it even easier to work on Annual Self-Evaluations collaboratively and drive continuous improvement:
Efficiency
✅ Start a new assessment or carry over from last year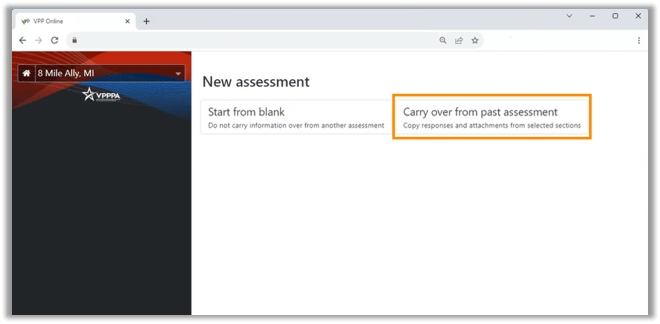 Users told us they hate repetition – and so do we! In fact, AuditSoft exists to transform long, complex, and repetitive safety and compliance auditing and assessment processes into efficient, user-friendly experiences that deliver increased value.
With this new VPP Online feature, users no longer have to start an assessment from scratch, but can carry over responses and attachments from selected sections of their previous assessments. Less time spent on repetitive tasks means more time to focus on adding value and driving improvement.
Collaboration
VPP Online is intended to promote collaboration, so that teams can come together to work on their safety initiatives, even when they're miles apart. The platform allows for 20+ team members to work simultaneously and provides a single location for all report information and supporting documents to be uploaded and stored.
Users told us they love the collaboration aspect of the platform and asked us to go further. So, here's what we've delivered to enhance real-time collaboration:
✅ Task assignment + instant messaging

Site managers are now able to assign questions to be answered by specific contributors, and contributors can send instant messages to connect in real-time within the platform. No more emailing colleagues asking them for clarity or to complete their section of the report. Now, users can simply tag colleagues and comment within the platform itself.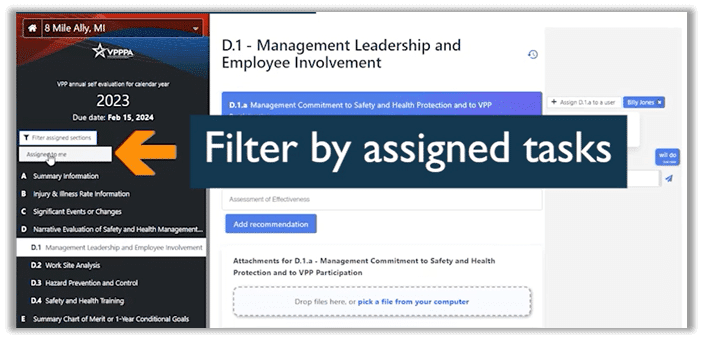 We've also made it easier for users to view the items that have been assigned to them!
✅ View content and attachments as they are added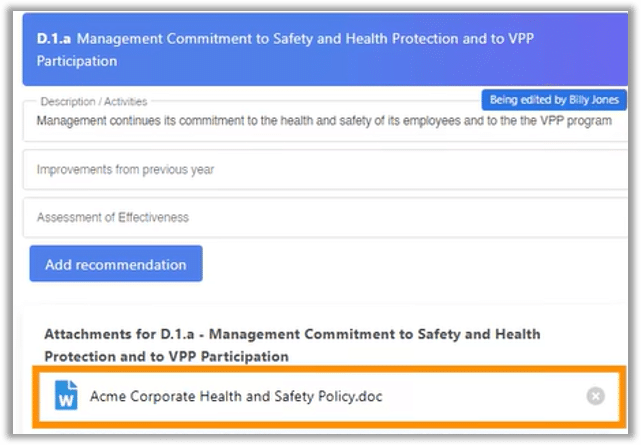 It has been phenomenal to see how many users are using VPP Online to collaborate in REAL-TIME. That's why we've enhanced real-time collaboration to make it easier for users to see who else is editing the report and uploading attachments.
2023 Safety+ Symposium
AuditSoft's Peter Spence and VPPPA's Chris Williams introduced all of these exciting features to a packed audience at VPPPA's 2023 Safety+ Conference, as part of an interactive session on 'Annual Self-Evaluations, VPP Online, and Continuous Improvement'. AuditSoft was also among a phenomenal range of exhibitors and had a steady stream of enthusiastic attendees interested in learning more about VPP Online at Booth #741.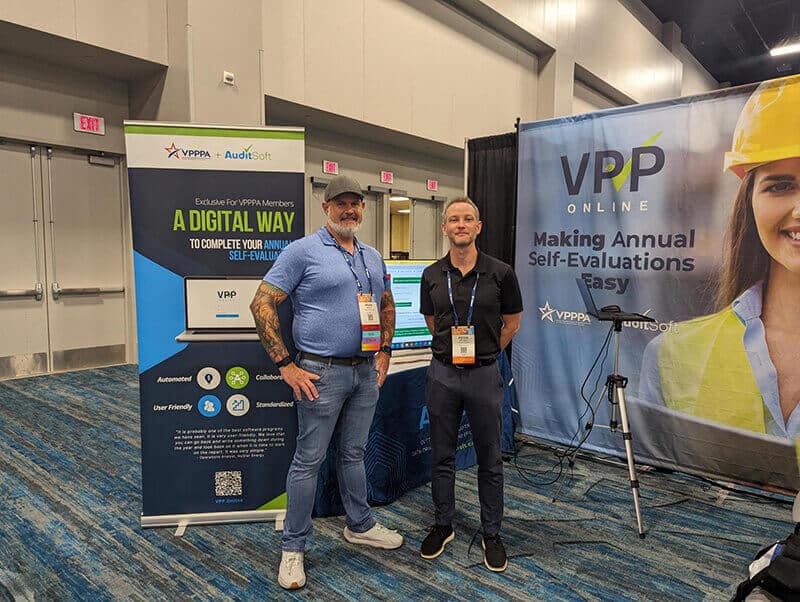 We also held a raffle! Brian Bailey from Florida Power & Light was announced as our lucky raffle winner and picked up a prize TV – congratulations Brian!
We had a fantastic time at Safety+! Thanks to the enthusiastic participation of attendees, engaging workshops, and invaluable networking opportunities. We will see you next year!
Check out VPP Online below. Get access here.